Basement Floor Coatings
We specialize in creating beautiful, durable, and highly-resilient basement floors!
GET A FREE QUOTE!
Basement Floor Coatings
Basement floors are known for less-than-favorable conditions, such as cracks, stains, discoloration, and even unevenness. Most homeowners struggle with the basement floor – in one way or another – to keep it looking appealing.
If you are tired of trying to eliminate those areas of discoloration, sealing those cracks, and fighting to keep your basement floor aesthetically pleasing, you will be pleased to know that we here at Concrete Coatings of the South specialize in creating beautiful, durable, and highly-resilient basement floors in all types of homes.
High-Quality Finishes
At Concrete Coatings of the South, we believe that style, texture, and design are critical elements to homeowner satisfaction. That is why we offer a multitude of floor coatings to meet the demands of all possible basement floor looks and styles.
We offer hundreds of high-quality basement floor finish coating combinations, designs, and colors. Each of our materials exhibit the highest quality in the industry and offer a multitude of benefits to you, the consumer.
The Benefits
The basement is an area that is highly versatile. Whether you use the area for storage, for work, or for additional living space, you will benefit in numerous ways by opting for our premium materials, products, and services.
The following outlines just a few of the many advantages to electing to integrate our basement floor coatings into your home:
Each coating that we place on your basement floor is designed to resist heavy impacts and abrasions.
The adhesion process is not only easy, but, it is also quite fast.
Our basement floor coatings offer a cost-effective means to renewing your basement floor that calls for very little future maintenance.
Contact Us Today for a Free Estimate
While the basement floor is an area that withstands a lot over the lifetime of your home, it doesn't mean it can't be beautiful and resilient. Simply contact us today for a free inspection and estimate. This is one of the most important components to your home.
It is one that not only improves the value of your home, but, improves the overall functionality of your home. Connect with a technician today and allow us to transform your home tomorrow!
"Have nothing in your house that you do not know to be useful, or believe to be beautiful…." – William Morris
Transform Your Surfaces with
Concrete Coatings of the South
Choose from a wide variety of colors, styles and finishes.
Ask about our special offer:
50% OFF LABOR!!!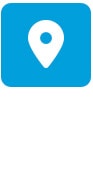 ADDRESS
Augusta, GA 30907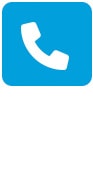 Contact
Call Now!
(706) 249-4131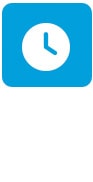 Hours
Monday – Friday: 8am – 6pm
Saturday: CLOSED
Sunday: CLOSED