In today's world, the patio is more than just a paved area outside that connect to your home. It is an open, outdoor living space that is highly versatile. It may be used for dining, socializing, and/or recreational purposes.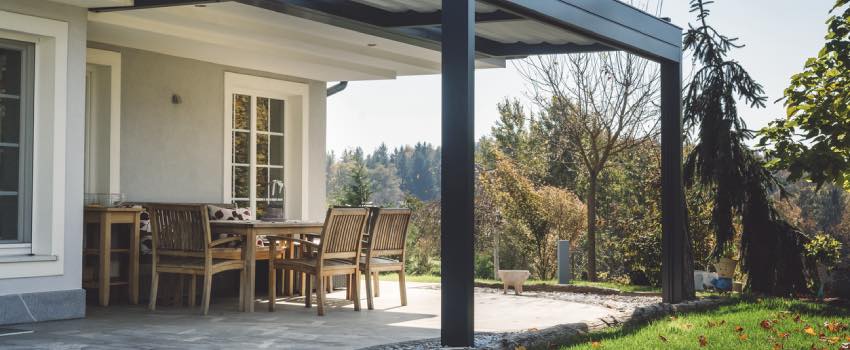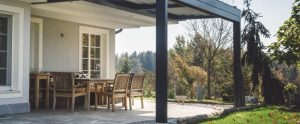 It brings your world to the great outdoors. It is a means of connecting to nature, connecting to others, and an extension of yourself.
It is a central component of your home and your life; therefore, great care should be taken when designing and beautifying this area. In this brief guide, you will be introduced to a few tips that will instantly transform this area so that it properly reflects who you are and compliments your home.
Tip #1: Consider the Purpose of the Patio
A patio is a space that can be used for many purposes. If you have a desire to transform and beautify the area, you should consider how you plan on using the area. If you are seeking to use it for socialization and entertainment purposes, you should place an emphasis on making it attractive and comfortable for many people.
If using for outdoor dining, consider integrating an outdoor kitchen and a table for eating. If using as a getaway for yourself and those that live in your home, you may add just a few comfortable furniture pieces and low-lighting. The design and beautification techniques that you opt for should be directly reflective of the way that you intend to use the outdoor living space.
Tip #2: Accessibility and Safety
When creating and beautifying your patio, you should focus on accessibility and safety. Is it meant to entertain guests and provide meals? If so, ensure it is located near the kitchen area of your home. Is it a place to relax and unwind near a pool on your property? If so, waterproof furniture, protective patio coatings in Augusta, and other protective features should be put into place.
Is the patio an area that will be used by someone with a physical disability, mobility issues, or an elderly person with limited range of motion? If so, there should be accessible ramps, slip-resistant patio concrete coating, and grab bars utilized. When the patio is safe and accessible, it is considered to be exceptionally beautiful to those that use that outdoor living space.
Tip #3: Consider the Ambience of the Area
When beautifying your patio, you should consider integrating features, materials, furniture, and other products that will enhance the ambience of the space. For evening appeal and a calming atmosphere, you may consider adding an outdoor fireplace.
To bring you closer to nature, you may consider adding landscape plants to attract birds, butterflies, and more. To create a relaxing, evening environment to unwind, you may consider adding dim landscape lights. To create a vibrant, exciting atmosphere, you may add bright LED string lighting and a colorful dancing water fountain. The choice is yours!
Your Outdoor Living Space
When looking to beautify and transform your patio, remember, this is your outdoor living space. It must reflect who you are and the purpose of the area. There is no wrong or right.
The three most important features should be safe accessibility to the area, the proper type and amount of lighting, and making certain that the flooring of your patio is protected from the elements and offers protection to those that use the patio. For information on patio floor coatings and other beautification techniques for your home and property, contact us today at: 706-249-4131