Concrete Floor Coatings
We can transform the look, feel and functionality of your concrete flooring!
GET A FREE QUOTE!
Concrete Floor Coating
Do you operate and/or own a business that integrate the use of a concrete floor? If you answered "yes", it is quite likely that you have found that your flooring requires a great deal of care and maintenance.
Foot traffic, machinery, tools, accessories, fluctuating temperatures, vehicles, and even harsh work conditions have the ability to take its toll on concrete flooring. Cracks, stains, discoloration, and even fading surfaces can detrimentally impact the appearance and durability of a concrete floor.
Here at Concrete Coatings of the South, we have the solution to transforming the look, feel, and functionality of your concrete flooring!
Specially-Formulated Coats and Finishes
Concrete floors require high-performance coats and finishes. Not only will these specially-formulated products help in protecting the flooring, it also aids in optimizing the appearance and functionality of the flooring.
By enlisting us to coat and finish your concrete floors, you will no longer have to worry over chips, breaks, or cracks. Additionally, your flooring will have a beautiful shine and tint that makes them look brand new – without having to ever replace the flooring!
Our coats and finishes have the capability of withstanding all temperatures, all types of work conditions, resisting breakage and cracks, and aid in preventing the common shifting issue that occurs with concrete.
Advantages
There are several distinct advantages to utilizing our specially-designed, premium coats and finishes on your concrete flooring. First, you may choose from many different styles. Examples include chip flake, solid colors, metallic, and more!
You have the ability to select from coatings that are slip-resistant, resistant to abrasions, and resistant to chemicals. The coats and finishes require very little in terms of care and maintenance and may be easily cleaned.
Our Brilliant Products Create Your Brilliant Shine
Are you ready to transform your dull, dwindling concrete floor to a highly-durable, beautiful floor with a brilliant shine? Our brilliant products can help you do just that! Our concrete coating service technicians are among the most reputable and knowledgeable in the region.
Simply contact our team today for an inspection and a free estimate. We guarantee that you will be thrilled with the long-lasting results of our coats and finishes!
Transform Your Surfaces with
Concrete Coatings of the South
Choose from a wide variety of colors, styles and finishes.
Ask about our special offer:
50% OFF LABOR!!!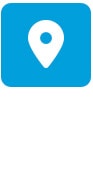 ADDRESS
Augusta, GA 30907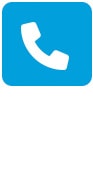 Contact
Call Now!
(706) 249-4131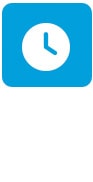 Hours
Monday – Friday: 8am – 6pm
Saturday: CLOSED
Sunday: CLOSED