Factory Floor Coatings
Our industrial-grade factory floor coatings can endure your tough work environment.
GET A FREE QUOTE!
Factory Floor Coatings
Manufacturing, production, shipping, receiving, stocking, inventory maintenance – all factory positions that are dependent on two distinct features; that is, a safe working environment and high levels of productivity.
Factories spend a great deal of time securing machinery, educating employees on workplace safety, and maintaining components of the business in order to ensure that these features are met; however, one feature is commonly overlooked in these environments, and that is the floor.
If you are ready to optimize employee safety, increase productivity levels, and optimize the overall level of functionality of your factory, it is time to invest in factory floor coatings.
Industrial-Strength Coatings
The factory floor coatings that we offer are industrial-strength. This means that, once placed in your business, they have the capability of withstanding the harsh work environment where you operate.
Our specially-formulated products are designed to handle the absolute toughest and most harsh of all applications. Best of all, you will find that the coatings will not result in high-maintenance or additional costs.
The ingredients contained in our factory floor coatings are combined to successfully handle chemicals, the heavy impact of machinery, abrasions, and heavy traffic. High durability at a fraction of the cost – keep your floor up to par with our coatings and reduce your overhead costs!
Improve Workplace Safety and Enhance Productivity Today
Our factory floor coatings will aid in improving the safety of the workplace environment, optimize your operations, enhance the lighting and brightness with a sheen that is high-gloss, minimize the amount of time you experience downtime, and improve your productivity levels.
If you are in search of a high level of flooring durability and are seeking to ensure that you meet the demands of your industry, we can help!
Created using premium-grade epoxy, polyurea, and products that are similar in nature, we guarantee lifetime support, durability, and quality! In addition to optimizing safety and productivity, our products will improve the look and feel of your factory.
Impress clients, vendors, customers, and employees! Take your factory to the next level by contacting our technicians today for a comprehensive, absolutely free, no-obligation estimate!
Transform Your Surfaces with
Concrete Coatings of the South
Choose from a wide variety of colors, styles and finishes.
Ask about our special offer:
50% OFF LABOR!!!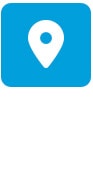 ADDRESS
Augusta, GA 30907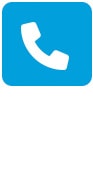 Contact
Call Now!
(706) 249-4131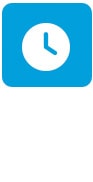 Hours
Monday – Friday: 8am – 6pm
Saturday: CLOSED
Sunday: CLOSED