ONE-Day Garage Floor Coatings!
Concrete floor coatings for the garage are considered to be the most economical and truly aesthetically pleasing methods to enhancing plain flooring. This is accomplished through the use of floor coating products that are designed for heavy-duty usage.
These uniquely created systems not only improve the overall appearance of the floor, but they optimize the resiliency to common debris, such as marks from tires and stains. Additionally, our systems aid in hiding the minor imperfections that are often present in garage floors.
The Demands of the Garage Floor
It is a known fact that the garage floor is one that demands durability, stability, and resiliency. As one of the most used and most roughly-treated of all components of a home, this particular floor demands the absolute highest quality epoxy garage floor coating on the market.
The flooring of this area must be able to withstand high foot traffic, heavy weights, excessive temperatures, and offset stains that commonly occur in the area. Here at Concrete Coatings of the South, we guarantee that our flooring system is capable of withstanding all of this, and more! By far, we offer the best floor coating in the South!
What if You Could Get Garage Flooring Customized to Your Needs Installed in Just ONE Day?
We can do a free site survey, make recommendations and then customize our products to suit your individual unique tastes and requirements. You get to choose from a range of attractive colors for your ONE-day garage floor coating, and rest assured that the final results will combine the high-quality anti-skid surface and functionality you need with the added value and visual appeal that you deserve.
Our Innovative and Advanced Industrial Floor Coating
At Concrete Coatings of the South, we use only the most innovative and highly advanced industrial floor coatings. Our system has been scientifically formulated to not only meet – but, to exceed – all of the strenuous demands placed on garage floors.
We offer a multitude of coating styles, colors, and textures. Our state-of-the-art coatings may be used to simply cover and protect your garage floor, or to completely alter the look and feel of the entire garage – the choice is yours!
The Benefits of Our Garage Floor Coating System
Our innovative garage floor coating system offers numerous benefits. These include the following:
High Resistance – Regardless of style, texture, or color, our coatings are designed to resist many common garage-based issues. These include sun damage, temperature damage, chemical spills, vehicle stains, abrasions, and more!
Variety – When choosing your epoxy garage floor coating system, you will quickly discover that you may choose from many finishes. These include polyurea, chip finishes, and even metallic finishes. Our highly-knowledgeable team of flooring experts will be able to assist you in choosing the best finish for your budget and your aesthetic preferences.
Safety – The garage is a room that is commonly exposed to moisture, chemicals, soaps, and other types of liquids. By utilizing our state-of-the-art epoxy garage floor coating system, you may opt for a textured finish. This will eliminate potentially dangerous slips and falls.
Get Your No-Obligation Estimate Today
Now that you know the benefits of our best flooring coating for garages, you may contact us today to get your no-obligation estimate.
Not only do we have the capability of transforming your garage into a safe, highly-resilient environment with exceptionally durable flooring, we have the ability to beautify this region of your home for a fraction of the cost of a total floor redo.
Contact us today and enjoy beautiful, safe, and durable garage flooring for all of your home's tomorrows!
"Our form of relaxing is taking on new projects for the house. It's not work for us – it's a true labor of love…." – Mark Hellman, Homeowner
Transform Your Surfaces with
Concrete Coatings of the South
Choose from a wide variety of colors, styles and finishes.
Ask about our special offer:
50% OFF LABOR!!!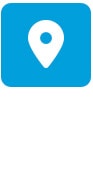 ADDRESS
Augusta, GA 30907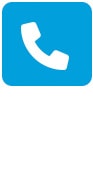 Contact
Call Now!
(706) 249-4131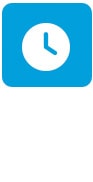 Hours
Monday – Friday: 8am – 6pm
Saturday: CLOSED
Sunday: CLOSED