It is a common fact that a garage floor that develops a like-new appearance is a garage floor that will make a wonderful lasting impression. By gathering up a few supplies and putting in a little work, over the course of just a few days, you have the ability to clean and paint your garage floor – which will instantly increase the appearance of your home and its overall value.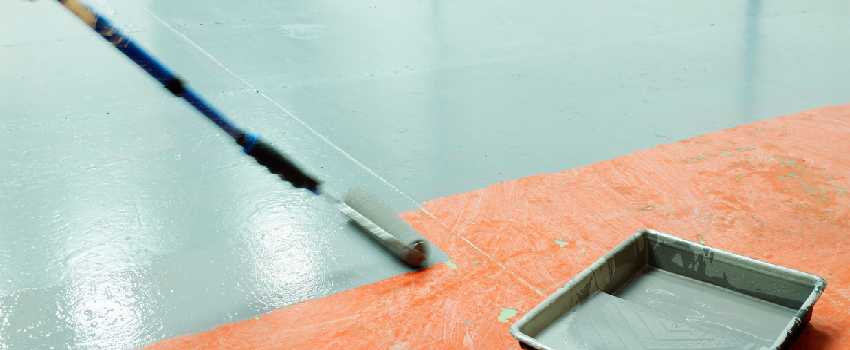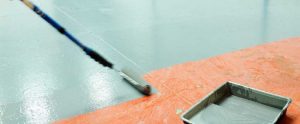 Continue reading to learn how to successfully complete this endeavor and for information on how to have it professionally done, if you lack the time, tools, and comfort level to do it yourself.
What You Will Need
The following outlines a list of tools and materials that will help you in thoroughly cleaning your garage floor and completing the makeover:
Pressure Washer
Broom (The Push Version)
Paint Brush
Paint Roller
Extension Pole for Paint Roller
Cleaner for Concrete Surfaces
Epoxy Paste
Garage Floor Kit with Epoxy
Paint Designed for Concrete Surfaces
Instructions:
Cover stains on the floor with either cat litter or sawdust. Leave the product you choose on the garage floor over the stains for a minimum of one day.
Get the broom and sweep up the product.
Place some oil-removing detergent on the stains and then cover with boiling water about an hour later. Scrub with the push broom.
Pressure wash the entire floor. Be certain that all of the stains have been eliminated prior to proceeding in this home improvement job.
If there are cracks, fill with the epoxy-based paste. Scrap excess to ensure smooth surface. Allow to dry.
Seal the entire floor with epoxy, ensuring that you roll the surface so that it is even. You should then allow the surface of the floor to completely dry.
Place a thin coat of your paint on the garage floor. Make sure it is even and coated only once. Allow to dry for approximately one day's time.
Once the first 24-hours has passed, you may complete the painting process. You may put several coats of pain on the floor. Allow to dry for a couple of days prior to usage.
Want a Professional?
While cleaning and painting your garage floor is an exciting and highly rewarding home improvement project, you can also get a professional to perform the work. That is, if you lack the time or just do not want to engage in this type of work. That is where we here at Concrete Coatings of the South comes in.
We offer a large assortment of epoxy garage floor coatings to our clients. In addition to this, you may choose to integrate paints and/or chip colors – the choice is yours! We provide our clients with quick estimates and we get the job done fast.
We use only the highest-quality products and the best customer service. To learn more or to set up an appointment, contact us today by calling the following number: 706-249-4131