Machine Shop Floor Coatings
It is critical to incorporate high-quality custom floor coating into your facility.
GET A FREE QUOTE!
Machine Shop Floor Coatings
Machine shop floors are subjected to heavy impacts, excessive weights, chemical contact, heavy traffic, and similar conditions. To provide value to your vendors, clients, and customers and to enhance the safety level of your employees, it is critical to incorporate high-quality custom floor coating into your facility.
At Concrete Coatings of the South, we work closely with machine shop operators and owners to ensure fast application, reduced downtime, and custom-crafted finishes for individual environments.
Not only will you receive the highest quality floor coating currently available, but, it is backed by a lifetime warranty for durability, beauty, and resiliency.
Benefits and Features
When reviewing machine shop flooring coating systems, you will quickly find that there are many benefits and features associated with the integration of such finishes into your business. These include – but, are not at all limited to – the following:
First, the finish is designed to be highly resistant to abrasives and chemicals that are commonly utilized in the machine shop environment.
All of our products are designed to withstand the heat and immensity associated with UV rays.
All of the flooring finishes are pre-tinted, and are offered to machine shops in many different textures, colors, and glosses.
The cure times of all of the finishes are very fast, which helps drastically reduce the downtime of the shop.
The installation services are quick and highly professional.
The coatings are designed in such a way that they are completely capable of withstanding various temperatures and extremes in temperatures.
Machine shop floor coatings are much less expensive than the placement of completely new flooring.
Enhance the Durability and Functionality of Your Machine Shop
Machine shops, by nature, should be highly durable and exceptionally functional. You can ensure this today by calling us for a free quote. We will evaluate your needs, your preferences, your space, and other features of your shop to determine which floor coating system will best meet your needs.
We will then outline the time that it will take to complete the job, schedule the task, and review our lifetime warranty with you. Change the atmosphere of your shop today and incorporate the strongest, longest-lasting, and most beautiful floor coating into your business.
Transform Your Surfaces with
Concrete Coatings of the South
Choose from a wide variety of colors, styles and finishes.
Ask about our special offer:
50% OFF LABOR!!!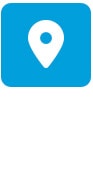 ADDRESS
Augusta, GA 30907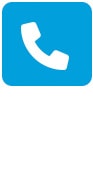 Contact
Call Now!
(706) 249-4131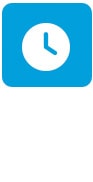 Hours
Monday – Friday: 8am – 6pm
Saturday: CLOSED
Sunday: CLOSED