We here at Concrete Coatings of the South pride ourselves in providing the most durable, high-quality epoxy floor coatings for machine shop environments. Even in the most challenging of environments, our coatings are designed to withstand heavy impacts, UV rays, chemicals, and more – all while providing a safe working environment. We offer a variety of machine shop epoxy floor coatings that will enhance the overall durability and functionality of your business.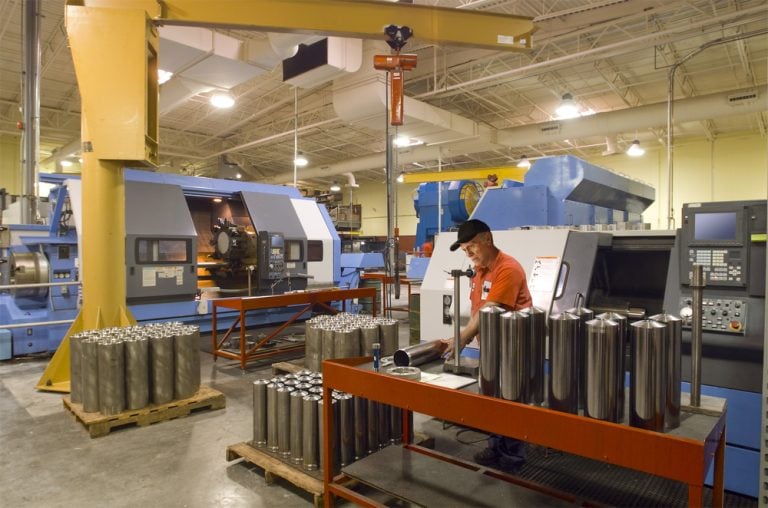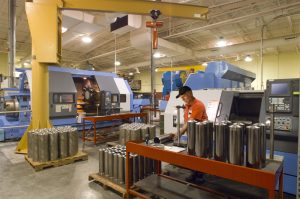 The epoxy floor coating system that we utilize in machine shop environments are scientifically formulated to ensure a quick, smooth, and highly efficient application. Industrial-grade materials are combined in our floor coating system to ensure a finish that promises high-performance and longevity.
In addition to our optimal performance guarantee, your shop may customize the cost-effective floor coating solutions that we offer in order to meet the unique style, décor, theme, and needs of your machine shop. 
Our machine shop flooring systems are custom-crafted to ensure optimal safety through the integration of special slip-resistant properties. This means that you and your employees will be able to safely conduct all of the responsibilities of your business without the worry of accidental slips, trips, and falls.
You will be pleased to know that our formulation is highly resistant to both chemicals and abrasion. Our epoxy floor coatings for your shop are designed to withstand the absolute highest and most extreme of temperature fluctuations. The coating product that we apply to the floor in your business is 100% stable in terms of ultraviolet ray protection. 
Once we initiate the process of placing your machine shop floor coating, you will find that the cure time is exceptionally fast. We know and understand the value of your time and the costs associated with long periods of downtime. This is why we use the fastest curing products on the market – and don't worry – we do not slack in terms of quality in order to cure fast.
As a matter of fact, we purposely utilize the highest quality machine shop flooring coating materials. We believe in quality craftsmanship, high-quality detail, and ensuring that your machine shop is productive, safe, and aesthetically pleasing. 
You may choose from many different pre-tinted epoxy floor products. These are available to you in numerous glosses, textures, and finishes. You can instantaneously create a highly aesthetically pleasing environment that displays your professionalism and pride.
It does not matter who makes their way into your machine shop – be it employees, vendors, or customers – they are sure to be taken back by the lavish beauty and the exquisite detail that is present in our finished product. Why waste your time and your money in complete floor replacement?
By simply contacting us here at Concrete Coatings of the South, you can completely transform your current floor for a fraction of the cost! We not only offer high-quality products and craftsmanship, but we also offer the most competitive prices on the market. Contact us now to get started: 706-249-4131