Spring is right around the corner; though it has not officially "sprung", it is time to start taking steps to prepare for its arrival. If you are a homeowner looking to remodel and renovate this spring, the outdoor patio is a wonderful place to start!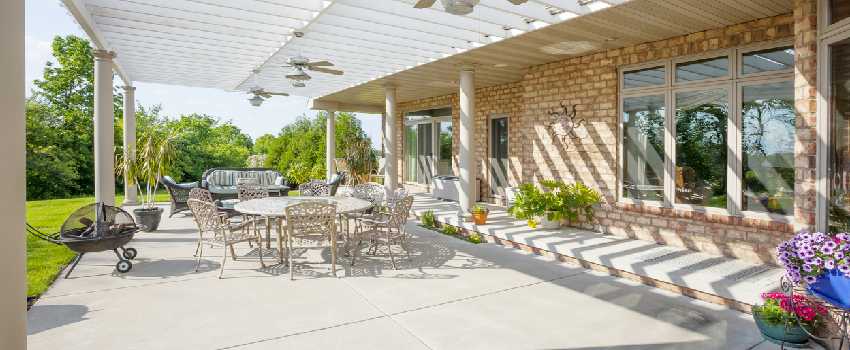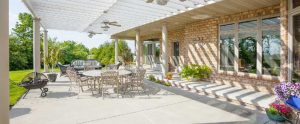 This outdoor living area is perfect for relaxing outdoors, dining, and even entertaining (in a socially distanced manner, of course!). It does not matter if your patio is stained, has some surface damage, or if you are just ready to switch up its look and feel, patio coatings are the easiest, fastest, and least expensive of all options.
These specially-designed coatings will increase the attractiveness of your outdoor living area, will provide a boost to its functionality, and will enhance its overall durability. Here, we will expound on the patio coating options that are considered to be the best in today's market.
Single Component Sealer
This type of patio coating is acrylic-based and available in the satin finish and in a clear glossy finish. It is user-friendly coating and is known for having a very low VOC. This type of sealer provides protection from water, UV light, acids, and staining.
Moisture Vapor Barrier
This patio coating will penetrate very deep into concrete and a wide assortment of other masonry products. This penetration blocks moisture and also prohibits the transmission of vapors.
This does not leave a film behind. It is perfect for providing a high level of waterproofing without making any type of change to the color of the patio.
Waterborne Epoxy
This is a thin, yet highly resilient patio coating that acts as both a primer and a durable finish. It may be used on patios that are constructed of cement, plaster, and even wood.
It is easily applied and cures in as little as a night. You may choose from many different colors, so if you are looking to change the appearance of your patio, this is a great way to do it!
Epoxy
Epoxy patio floor coatings not only seals your patio but it waterproofs it, too. It is highly tolerant and helps in reducing all transmissions from vapors. It is such a popular option that most parking garages and even hangars at airports utilize this type of coating.
Polyaspartic
This low-odor patio coating is often used in industrial settings and is highly aesthetic. It cures quick and is highly resistant to UV light. You will often see this type of coating in warehouses and showrooms.
Contact Us Today
As you can see, you have many options when it comes to patio coatings. You may find that it is a bit challenging to determine the best type for your needs. If so, we here at Concrete Coatings of the South can help you!
We offer many different types of patio coatings that are highly durable. Additionally, you may choose from different colors and designs. To learn more, you may call us today at 706-249-4131