If you have an outdoor patio, you should consider updating it to provide a boost of fun for you and your guests and to enhance the beauty and overall appeal of your home. One of the best methods for achieving this is to have a floor coating placed over the concrete that is currently in place.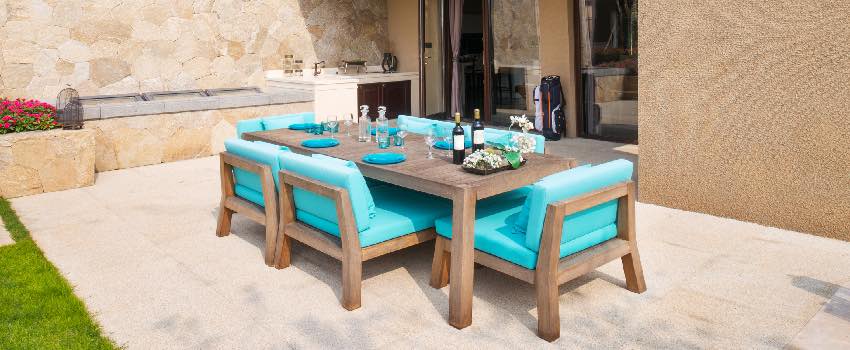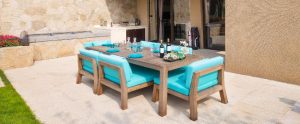 Many mistakenly believe that epoxy floor coatings can only be placed on indoor floors. The truth of the matter is, though, that floor coatings are waterproof, highly durable, and have the capability of standing up against outdoor weather conditions. In this guide, you will learn the benefits associated with patio floor coatings. 
Strong and Durable
One of the biggest advantages associated with patio floor coatings is the fact that the coating is exceptionally strong and extremely durable. If installed correctly, the coating will protect your patio flooring for many years to come. Concrete is a porous material that will soak up liquids and debris and cause staining. Patio floor coatings add a layer of impenetrable protection. Best of all, if something does end up on the floor – be it oil, dirt, or liquids – all it takes is a sweep over or a mop over and the debris will be quickly eliminated and the surface will be clean! 
Slip-Resistant 
Patios are subjected to weather conditions, water from pools, and other substances. Despite the fact that the surface appears to be slick, it is not. In fact, today's patio floor coverings include special substances that make the surface completely slip-resistant. The anti-skid texture makes it a perfect addition to any and all outdoor living areas. Why worry about accidents and injuries when you can have a coating placed on your patio flooring to protect all that use it?
Enhanced Appearance 
Today, you may choose from a wide array of colors for your patio floor coatings. You may even choose to have chip-colored pieces added to the mixture. Concrete is dull and highly unattractive. By adding a floor coating, you can enhance the appearance of your patio. You may match it to the design and color scheme of your home, your landscaping, or even the liner of your pool! Additionally, UV protectants are included in the coating mixture to protect the surface from the harmful rays of the sun. You deserve an outdoor living space that is beautiful! 
Contact Us Today 
We here at Concrete Coatings of the South specialize in many types of patio floor coatings. You may choose from see-thru, colored, quartz flooring, and chip color systems. We also offer residential, commercial, educational, and industrial floor coatings. Regardless of your need or desire, we can assist you in creating the look that you desire! We are currently offering a 100% absolutely FREE quote on any services that you are in the market for – in terms of home improvement flooring coats. To learn more or to set up an appointment, we encourage you to contact one of our specialists today by calling: 706-249-4131