Patio Floor Coatings
We offer quick and affordable resurfacing options that will enhance and add a sense of style to your patio.
GET A FREE QUOTE!
Enclosed Patio Coatings
The patio is the foundation for many outdoor living areas. Homeowners integrate a patio into the outdoor region of their residences in order to create a magnificent space for entertaining.
We here at Concrete Coatings of the South offer quick and affordable resurfacing options that will enhance and add a sense of style to your patio. Patio coatings beautify and enhance the durability of this very important aspect of the outdoor living area.
The Need for Durability
The outdoor patio must be designed to withstand a wide assortment of environmental conditions, temperatures, and wear and tear. This is an area that experiences a lot of foot traffic.
Additionally, it is an area where many activities may be pursued. Examples include cooking out, outdoor fire pits, outdoor games, and more. The need for high levels of durability should be a top priority of every homeowner.
The patio resurfacing options that we offer enhance the durability of the patio and ensure that little maintenance is required to keep the area resilient and beautiful.
Patio Coating Features
Our specially-designed patio coatings offer many features. In addition to several colors, styles, and textures, our premium products have the unique ability to withstand UV rays, are water-resistant, and are designed to cover any and all imperfections that may be present within the concrete base.
Our products create a non-slip surface, which enhances the safety of use of the patio area. The adhesives that we specialize in will provide a long-lasting, fresh, and gorgeous finish to any type and any size patio.
Our Superior Craftsmanship
You may start enjoying the many benefits of our superior craftsmanship in your outdoor living area today. Our highly-knowledgeable team has the unique capability of creating a luxurious experience for you and your guests.
Each of our products are created using only the highest-quality products currently available on the market. We ensure personalized customer service to each of our clients. If you are in search of a way to beautify and strengthen your patio, simply contact us today for a free estimate.
Once you have outlined your preferences, we will get on the job quickly and wrap it up fast so that you may get back to entertaining!
Transform Your Surfaces with
Concrete Coatings of the South
Choose from a wide variety of colors, styles and finishes.
Ask about our special offer:
50% OFF LABOR!!!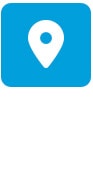 ADDRESS
Augusta, GA 30907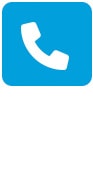 Contact
Call Now!
(706) 249-4131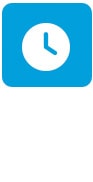 Hours
Monday – Friday: 8am – 6pm
Saturday: CLOSED
Sunday: CLOSED