If you are reading this, chances are, you have a strong desire to add a little style and maybe a little bit of color to your garage. It could be that you simply do not know where to start, in terms of renovations. Why not the floor?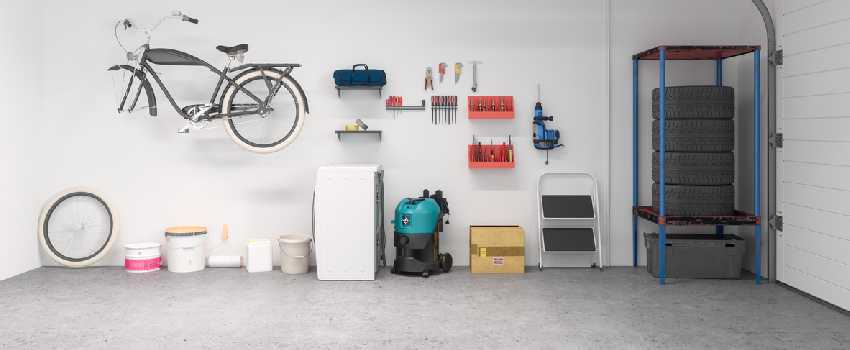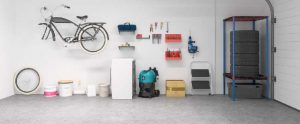 In fact, the floor is actually considered – by most – to be the absolute best place to start. While that old slab that is currently in place is functional and serves its purpose, it is possible to transform it into a key feature of your garage that improves the aesthetics and the comfort level of the area.
In this guide, you will be presented with three of the most popular options for adding new life to the floor in your garage.
Painting the Floor
As with most garages, the floor will attract a wide assortment of substances that have the capability of causing unsightly stains. Examples include oil, grease, mud, and even rust. If you want to cover those stains and create a whole new look, this may be easily done with concrete floor paint.
You may choose from those that are latex-based or those paints that are oil-based. These types of paints are specially-designed to produce a non-slip, highly durable finish that will prevent the floor from experiencing future damage from caustic-based materials.
Floor Tiles
If you so desire, there are floor tiles available on today's market that are designed for utilization in garages. These are typically composed of wood composite, rigid plastics, or even rubber. These floor tiles are designed to withstand the weight and hardships often imposed upon garage floors.
The plastic versions are typically created with polypropylene plastic or PVC. The rubber tiles are often interlocking and designed for heavy usage. The wood composite versions usually are tongue-and-grove and have a high level of durability.
Epoxy Floor Coatings
Epoxy flooring is similar to paint as far as application, but different in both chemical composition and performance capabilities. Out of all of the options you have, this is considered to be the best for garage floors. Not only are you able to choose from different colors, but you may choose chip-based epoxy systems.
The epoxy floor coating is highly durable, able to resolve cracked concrete, and very attractive. Best of all, this type of system usually only takes about a day to apply, yet allows you to enjoy a lifetime guarantee of coverage.
Contact Us Today
Paint and floor tiles offer many advantages when integrated onto a garage floor; however, epoxy is – by far -the most durable and versatile. By choosing an epoxy floor for your garage, you never have to worry about costly repairs or having the floor done over.
If you are ready to change the look of your garage and optimize it to last a lifetime, we here at Concrete Coatings are standing by to assist you! This is the most economical and visually appealing method of adding new life to a dull, dingy, or even cracked concrete garage floor. Call us today to learn more: 706-249-4131