The patio is an extension of the home in which you reside. It is an outdoor living space where you and your loved ones can socialize, relax, unwind, and enjoy the spectacular weather that occurs in the spring months.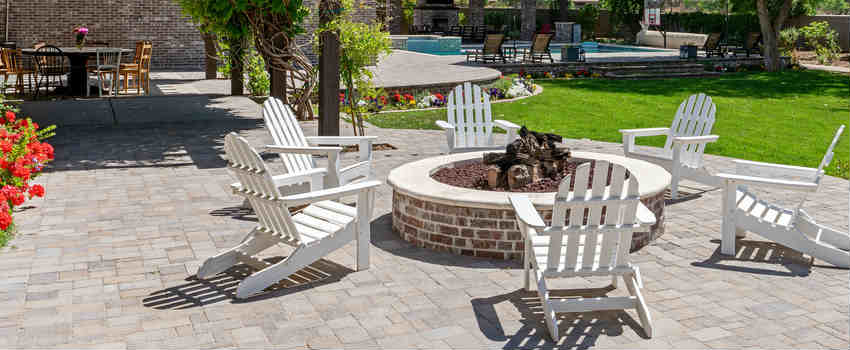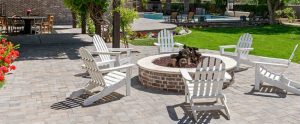 In this brief guide, you will be introduced to several simple strategies that will bring new life to the patio area of your home. If you and your loved ones are ready to venture to the great outdoors, continue reading to learn how to make the most of your outdoor living area.
Strategy #1: Coat Your Patio Flooring for Beauty and Safety
To start with, clear off your patio and have a professional coating placed on the flooring area. Not only will patio coatings enhance the overall appeal of the area, it will provide a boost to safety. Today, you may choose from many different colors, textures, and styles.
These specially-designed patio coatings are capable of resisting any potential damage from the rays emitted by the sun, are completely resistant to moisture, and even have the ability to instantly cover any present imperfections.
If you have an interest in a new look and incorporating a new "feel" to your outdoor living space, patio floor coatings is the place to start!
Strategy #2: Establish a Theme
Once the patio floor coating is all dry and the area is ready to be worked, the next step you should take is developing a theme for the area.
This will help you to decide what types of lighting should be used, what types of furniture pieces should be integrated, and even the types of artificial plants you should work into the area.
There are various themes you may choose from. Examples include sea side, frontier, Mediterranean, stone, an outdoor kitchen theme, or modern. Many create a new theme for their patio each year. Others may elect to keep the theme for several years. The choice is yours!
Strategy #3: Lighting
When it comes to your patio, lighting is not only a functional component, but it is also a decorative component. There are several forms of lighting that you may choose from.
Examples include ceiling lights (if your patio has a roof over), a fan with lights integrated into the fixture, tiki lights, solar powered lights, string LED lights, and decorative lamps.
You should purchase and integrate lighting that not only matches the theme of your patio, but also ensures the area is well-lit so that you may avoid accidents and injuries.
Strategy #4: Furniture Pieces
The furniture that we utilize in the interior spaces of our homes usually acts as a catalyst to the theme, décor, and functionality of the room that it is placed in. The same holds true for patio furniture.
When choosing furniture for your outdoor living space, it should match your theme, the colors that you have incorporated into the area, and the general look that you are attempting to accomplish.
Remember, add protectant to your pieces to ensure that the sun and any moisture they are subjected to do not damage them.
Strategy #5: Decorations
The next – and last – strategy we will cover are decorations. The sky is the limit when it comes to adding decorative items to your patio for spring. You may incorporate faux plants, hanging plants, statutes, fountains, vases, tables, and a wide array of other pieces.
The secret to success is ensuring that your decorations match your theme, are appropriate for outdoor use, and will provide a wonderful backdrop for the furniture and lighting you have selected. 
If you are ready to revamp your patio for spring, contact us today to obtain information on the patio floor coatings that will make your patio distinguishable and beautiful this season: 706-249-4131