If you are in the process of remodeling your home and transitioning your basement into additional living space, it is imperative that you apply a waterproof epoxy sealant on the basement floor first. An epoxy sealant flooring system will not only help in locking out moisture, it will also help in maintaining and preserving the space for many years to come.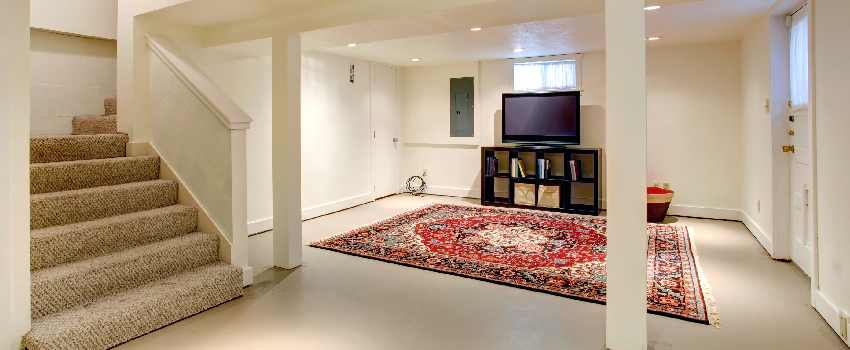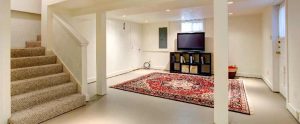 Not only will you be enhancing the beauty and appeal of your basement, but you will be enhancing the overall beauty and appeal of your entire home. Furthermore, taking this single step will increase the value of your home.
A Highly Durable Finish
Epoxy floor sealant will dry and result in a thick and hard substance layer on your basement floor. It will waterproof the floor and prevent the floor from cracking and buckling. This results in a highly durable finish.
\You may choose from three different types of sealants. These include solvent-based, solid, and water-based. You may also choose from several different colors.
If you are placing vinyl tiles and/or planks over the basement floor once the sealant has completely cured, you may want to select colored epoxy for a deep match.
Important Steps
When electing to place epoxy floor sealant over your basement floor, there are a couple of important steps that you should be take. First, the basement floor should be cool. Epoxy adheres to a cooler floor faster and more effectively than a warm floor.
The first coat should be thinly applied. After approximately 24 hours or more, you may apply a second coating. This one may be thicker. Before placing a floor on top of the epoxy, be certain that it is completely dried.
If you are not comfortable taking these steps, you should hire a professional to place the epoxy sealant down. Following the drying, you may hire flooring professionals to install your new floor.
Standalone Epoxy
If you are transitioning your basement floor to an additional living space, you do not necessarily have to place any other type of flooring on top of the epoxy. If you are just going to leave the floor as is, it is important to go for something a bit more decorative than a clear epoxy coat.
If you just go for the clear coat, the dull concrete floor underneath will still be visible. You should choose an epoxy coat that is clear or includes chip colors. It will provide a touch of elegance to your new living area.
Contact Us Today
If you are ready for basement floor coatings and are working to transform the room into an additional living space, contact us at Concrete Coatings of the South today.
Why do the work yourself when we can come right in and take care of it for you quickly? You may choose from standard coats, quartz coats, chip color coats, or a combination of all coats! For more information, contact us today by calling: 706-249-4131