Warehouse Floor Coatings
Using specially-designed factory floor coatings for resurfacing is a safe, cost-effective way to create a new, durable, and valuable floor in your warehouse.
GET A FREE QUOTE!
Warehouse Floor Coatings
Warehouse floors are subjected to immense levels of traffic, high impacts from industrial equipment, and excessive weights; as a result, high-quality floor coatings are an absolute essential to ensuring the durability and sustainability of the structure.
Concrete is most commonly utilized in warehouse flooring; however, this type of flooring often results in numerous complications. Examples include issues in ensuring cleanliness, slips and falls, cracks, and less-than-favorable appearances.
In turn, these issues could result in immense expenses, such as detriment to employee health, equipment maintenance and repairs, and machine failure. To avoid these issues and others that may arise, warehouse floor coatings must be put into place.
Exceptional Value at The Fraction of the Cost
If you have landed on this page, it is quite likely that you have already researched the expense associated with complete factory floor replacement. You know the expense. You have learned about the downtime.
You know that a complete floor replacement is not the right or most cost-efficient way to go. Instead, you are leaning towards resurfacing. The good news is, resurfacing with specially-designed factory floor coatings is a safe, effective, money-saving means of creating a new floor in your warehouse that is safe, durable, and provides exceptional value to your business.
This type of floor finish offers many benefits, to include:
Multiple Finishes
Several Styles
Easy Upkeep
Slip Resistance
Chemical Resistance
Temperature Resistance
UV Stability
Low-Maintenance
High Durability
Beautiful Appearance
Initiate Your Flooring Project Today
If you are ready to take your warehouse to the next level, improve the functionality of your flooring, and enhance the appearance of your business, you can initiate your flooring project today.
We here at Concrete Coatings of the South use only the highest-quality materials and products to enhance the businesses in which we work. We specialize in applications that involve high-traffic and high impact environments.
Our flooring team is highly knowledgeable and skilled in coating quickly and ensuring that you obtain a quality flooring system that has the absolute lowest impact on the finances of your business. To learn more about our customizable systems and the benefits our industrial floor coatings will provide to your warehouse, contact us today for a free quote.
Transform Your Surfaces with
Concrete Coatings of the South
Choose from a wide variety of colors, styles and finishes.
Ask about our special offer:
50% OFF LABOR!!!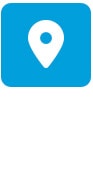 ADDRESS
Augusta, GA 30907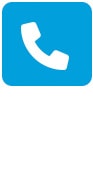 Contact
Call Now!
(706) 249-4131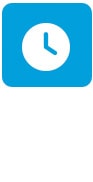 Hours
Monday – Friday: 8am – 6pm
Saturday: CLOSED
Sunday: CLOSED