Quartz Floor Coating System
Extreme durability and chemical resistance, quartz floors are built for tough environments.
GET A FREE QUOTE!
Quartz Floor Coating System
With extreme durability and chemical resistance, quartz floors are built for tough environments.
Whether it's an outdoor pool deck or a high-traffic area in a busy medical facility, some spaces simply cannot settle for low-quality flooring. If you need a durable and protective floor that performs well under even the harshest conditions, consider the quartz system flooring installed by Concrete Coatings of the South!
This innovative multilayer flooring system brings slip resistance, strength, and style to your residential or industrial space—making it a valuable long-term investment into any property.
Ideal for Residential and Industrial Floor Coating Applications
Our quartz flooring gets its superior durability from a state-of-the-art polyurea build. This concrete polyurea coating system utilizes five distinct layers for maximum strength, including a basecoat and topcoat that are especially helpful in wet or moisture-prone areas. The polyurea-based quartz system is much stronger than traditional concrete or epoxy, offering a range of benefits you can't get with any other kind of floor finish, including:
Quartz System
Extreme adhesion
Visually appealing custom colors
Anti-slip texture
100% solid formula
UV stability
Temperature flexibility
Chemical and abrasion resistance
Quick cure times
Wondering where the quartz system could fit into your space? An extremely versatile floor coating system, our quartz flooring is popular for a variety of high-traffic areas and industrial floor coating applications, such as:
Pool Decks
Showers and Locker Rooms
Restrooms
Commercial Kitchens
Walk-in Freezers
Wash-down Areas
Loading Areas
Veterinary Clinics
Medical Facilities
Kennels
Contact Us Today to Learn More About the Quartz System and Get a Free Quote!
You have more important things to worry about than the possibility of floor failure, so make your life easier by choosing a high-quality system that's guaranteed by warranty and proven to last!
Call Concrete Coatings of the South to learn more about our quartz, metallic, or chip system floor options, or request a free, on-site estimate by submitting our simple online request-a-quote form now.
Transform Your Surfaces with
Concrete Coatings of the South
Choose from a wide variety of colors, styles and finishes.
Ask about our special offer:
50% OFF LABOR!!!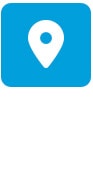 ADDRESS
Augusta, GA 30907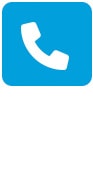 Contact
Call Now!
(706) 249-4131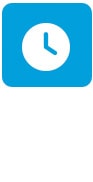 Hours
Monday – Friday: 8am – 6pm
Saturday: CLOSED
Sunday: CLOSED